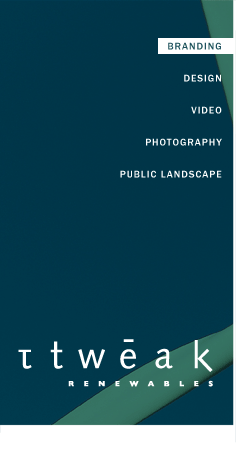 In the course of researching Lewis County, New York, the home of a project initially called Flat Rock Wind Farm, ttweak learned that Lewis County is the top maple syrup producing state in New York. During a subsequent visit to the American Maple Museum in Croghan, New York, we saw a diorama representing contemporary maple sap collection and we were struck by the similarities between the processes of capturing maple sap and transforming it into syrup, and capturing wind and transforming it into electricity. As we also found working sugar bushes (trees tapped for maple syrup) in and around the project area, we recommended that the project should be renamed Maple Ridge Wind Farm.


Because of this existing relationship between the production of wind energy and the production of maple syrup,

by demonstrating how it is consistent with a long American tradition of using local sustainable resources for the common good.

We realized this opportunity by creating Tapping Maple Ridge, a film that highlights the unexpected parallels between wind energy and maple syrup production. Shot on High-Definition video, the film illustrates the visual and conceptual correspondences between the sugar bush and the wind farm. Interviews with maple syrup producers, Tug Hill landowners, Lewis County residents, and wind energy developers, reinforce and elaborate on those relationships. The film has shown at multiple locations across the United States, including the AWEA conference in Pittsburgh in 2006.

ttweak conceived, produced, directed and edited the film,and designed and created all packaging and marketing materials associated with the film, including the Tapping Maple Ridge website.

The logo for the Maple Ridge Wind Farm refers to the coexistence of two sustainable resources in Lewis County - wind energy and maple syrup. The turbine blades mimic the veins of the leaf, and the turbine base connects with the leaf's stem, reinforcing the wind turbine's structural similarity to trees, and placing it in the context of man's history of technological innovation in the service of using natural resources to his advantage. As the Maple sugar producers tap the Sugar Maple trees to produce maple syrup, Maple Ridge wind farm taps the power of the wind to provide a clean, sustainable, energy source for the community.

| | |
| --- | --- |
| | Having a delicious natural product with which to associate Maple Ridge Wind Farm has allowed the wind farm to leverage that positive association in ways not possible without a authentic project identity. |
BRANDING/CULTURAL INTEGRATION
» CASE STUDY MAPLE RIDGE WIND FARM
» CASE STUDY MIRABEAU B SALES CENTER