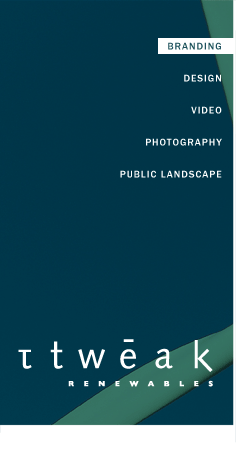 When Houston-based developer Harvest Moon Development announced plans to build a LEED-certified condominium project, they hired ttweak help market and brand the project. After researching, we discovered that Mirabeau B. Lamar, the second President of the Republic of Texas, had owned property in the Montrose area where the condominiums were to be built. Fortunately, the French name, Mirabeau, translates into "beautiful reflection," a description we felt apt for a luxury, sustainable condominium complex. After naming the project Mirabeau B., we wrote copy for, designed, and built the Mirabeau B. website and brochure.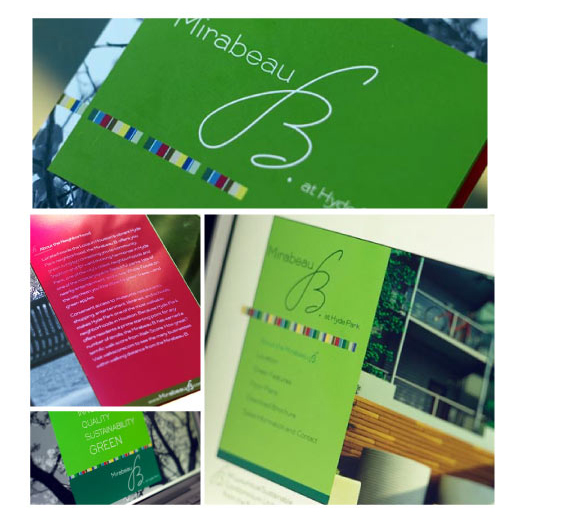 A key piece of the marketing and branding strategy for the Mirabeau B. centered around the sales office.

Working with digital design and fabrication firm Metalab, ttweak helped conceive and design two re-purposed 20" shipping containers – one for use as a sales office, the other as a showroom.

The sales office is totally powered by a 10-panel Photo Voltaic array on a proprietary, scalable, custom rack system. The offices are fronted by a glass and aluminum storefront and connected by a modular Ipe decking system with removable guardrails.

The finished sales office and showroom function not only architecturally, but also as iconic, large scale marketing vehicles. The sides of the containers are used to support marketing and sales information panels, and the containers themselves - especially the striking solar panel array - serve as powerful signifiers of an aesthetic that is not only sensitive to the environment, but sophisticated and elegant as well.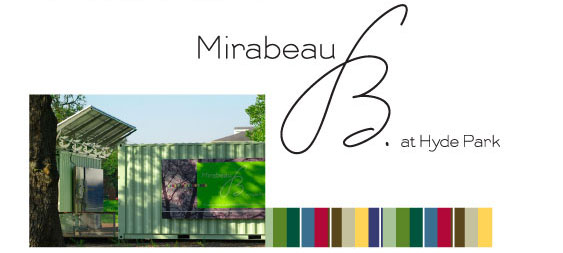 BRANDING/CULTURAL INTEGRATION
» CASE STUDY MAPLE RIDGE WIND FARM
» CASE STUDY MIRABEAU B SALES CENTER